About Us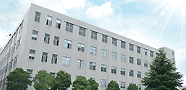 SUPER TREND LIGHTING (GROUP) LTD., founded in 1987, is one of the earliest green lighting manufacturers and one-stop light-source provider for various kinds of lighting products. With headquarters in Hong Kong, we produce high performance LED lamps, Eco Halogen lamps, CFL and even incandescent bulbs, offering ODM solutions to first-tier industrial leaders, international chain stores and importers around the world.
Our production plant is located in ShaoXing City of China, with a workforce of around 3000. It is certified with ISO 9001, ISO 14001 and BSCI. It is well integrated with advanced technology and first class facilities. The plant was originally the biggest LED and CFL production site of OSRAM in China. It was acquired by Super Trend since April 2013. (PDF reference) Ever since the acquisition, tremendous investment and upgrade have put forth in the plant, which can provide an annual production capacity of 50 million pcs of LED lamps, 100 million pcs of CFL and 150 million pcs of Eco Halogen bulbs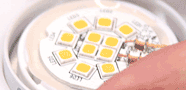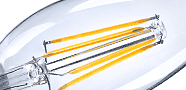 As one of the leading lighting manufacturers, Super Trend keeps an eye close on the global market and has stepped up ourselves by starting the development of high quality LED (light-emitting diode) as early as in 2007, which brings Super Trend into a new lighting epoch. It is Super Trend's plan to popularize LED for household use in the coming years so as to fulfill our social responsibility to conserve the planet.
Super Trend's mission is "to develop and manufacture high quality and high performance light-source products compliant to National Safety Standards in worldwide markets."and "to achieve customer satisfaction in terms of product safety, reliability, performance and overall services." That's why all our products are qualified with various international standards such as CE, ErP, Reach, RoHS & WEEE, E.S.T and Eco-label for while UL, cUL, FCC and Energy Star for American / Canadian markets.